As a leading pioneer for road construction equipment, Vinayak construction equipments are the lavished manufacturer, supplier and exporter of wide range of asphalt mix plants in India. We are expertise in the fabrication and supply of classified asphalt mixer plants to various parts of India as well as to other major countries spread across the world. Road construction equipments are backed by modern machineries and latest technology advanced features to provide the great pleasure of having qualitative asphalt mix to the construction sites. We are family owned company that firmly believes in offering nothing less than the best. We feel proud to be the best among our competitors in the aspects of technology, development and innovation. We excel to offer hi-tech road construction equipments and machineries as per the valuable requirements of valued clients. Our firm is engaged in successful innovation of asphalt batch mix plants for more than 20 years.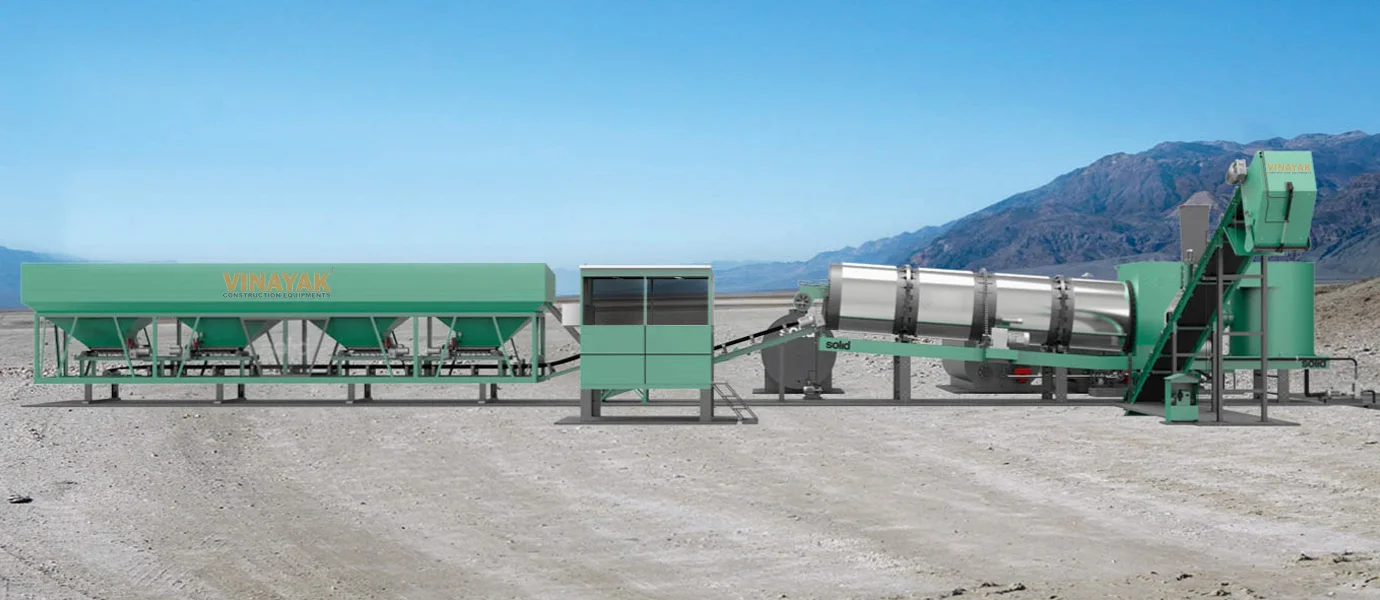 Asphalt Mix Plant Supplier
Asphalt mix plants have eased the work by reducing the manpower. Our plant is highly successful in offering efficient productivity throughout their life span. Asphalt mixer plants are fabricated with superior grade raw materials, which add to the successful and hassle-free working of the plants. Asphalt mixer plants are fabricated under stringent supervisions of experts and have passed several quality checkups. Experts have designed road construction equipments as per the industrial norms. We have specifically designed asphalt mix plant to better suit the construction frameworks they are equipped with. We are gracefully committed to offer exclusive range of road construction equipment which involves asphalt batch mix plant, asphalt drum mix plant, concrete batching plants, bitumen sprayer, asphalt mix plant and other heavy road construction equipments. We provide A to Z category of road construction equipments worldwide. Our plants ensure greater reliability, optimal function ability, and efficient productivity throughout their life cycle. These plants are made with robust construction and highly contribute to stability and longevity to service life. Asphalt mixer plants have inbuilt mobility features; they provide easy installation, operation and maintenance to the construction sites.
Asphalt mix plants by Vinayak construction equipments are highly preferred due to their heavy duty structure to work well under heavy workloads. They acquire minimal power consumption and users can have maximum asphalt mix at the sites. Our company has a wide infrastructure and highly qualified experts, who never leave the chance for innovation in construction equipment. Clients can avail any kind of construction equipments at reasonable rates. Construction equipments by Vinayak construction equipments are highly appreciated among clients, due to their easy function-ability, reliability, cost sufficiency and modern technology features.